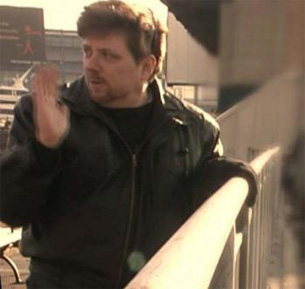 STEPHEN OVENDEN
EDITOR
Beginning with 8mm film productions in high school, Stephen Ovenden has been involved in both shooting and editing for over 25 years. He majored in music at Loyola University in New Orleans, then advertising at University of Florida. As a drummer, he moved to NYC in 1985 and spend 10 years in the music scene, where he also found a niche documenting bands and trying his hand at music videos.
Teaming up with director Mark Hammond in 1997, he worked on numerous short films, indie productions and various artistic projects. Among these are Leavetaking, Butterfield, Apartment 5C, and Furious Bird. Driving Fish, with Rosalyn Coleman Williams, has played in numerous festivals since 2002, including Urban World and The Hollywood Black Film Festival. His solo experimental 16mm piece Amnesia was a finalist in the 2000 AFI Film Festival.
Currently he is working with Soho Films and focuses more on feature-length projects.